Vile Regression Merch Design
Merch design and drawing for Ireland-based metal band, Vile Regression.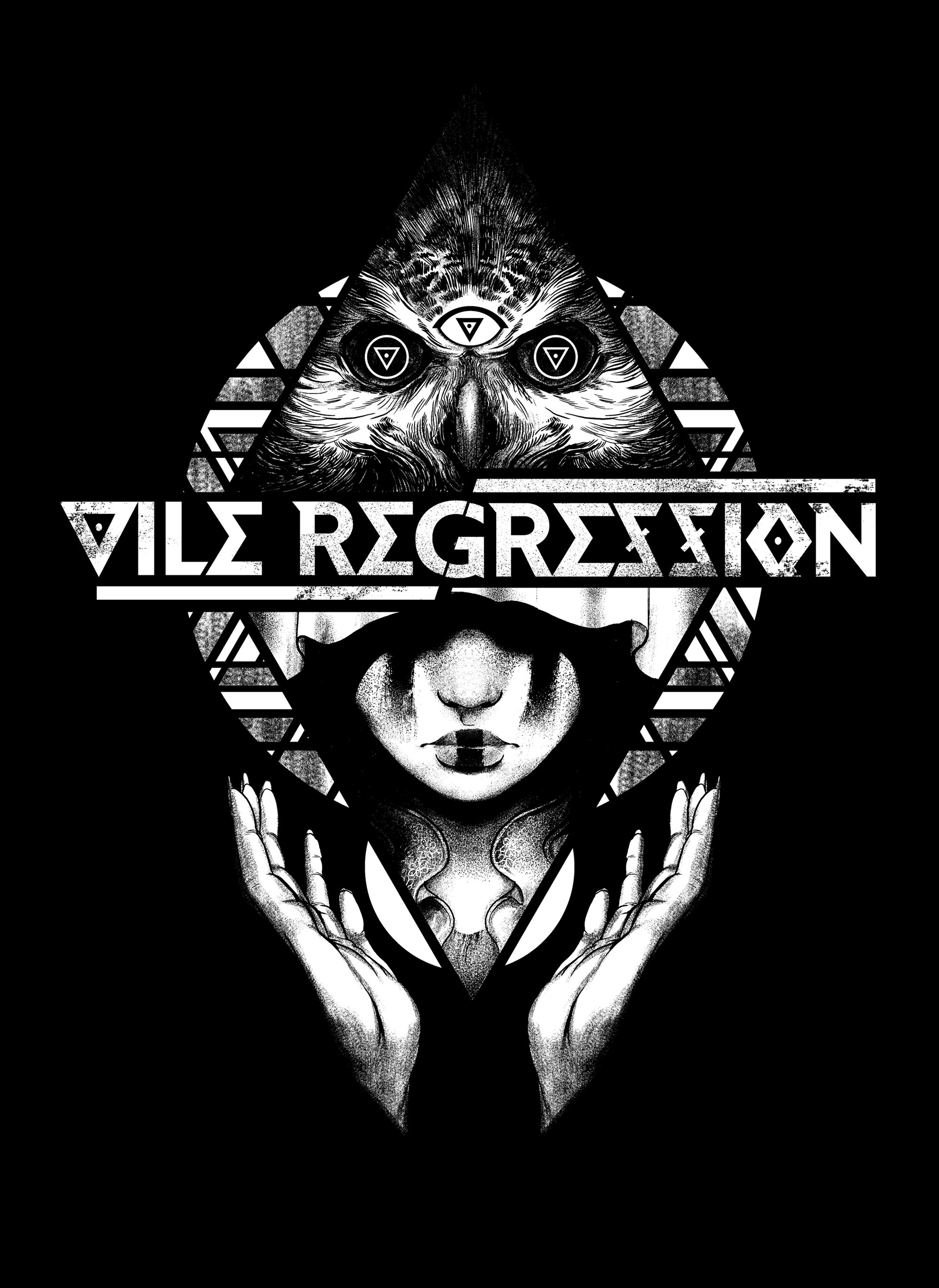 I was approached by the members incredible metal band out of Ireland named
Vile Regression
to collaborate with them on a t-shirt design. After a few rounds of ideas passed back and forth, this was the final concept that we moved forward with, which ties thematically with the lyrical content of their music. The art was drawn at 18x24 inches, using ink and digital texture work.